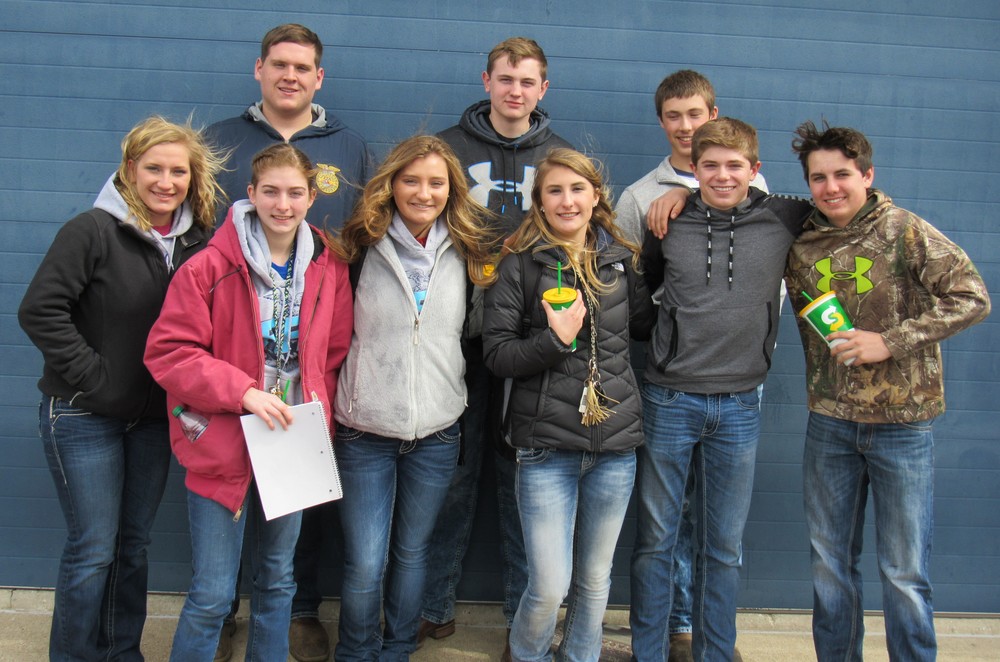 Olympia FFA Knows Dairy Cattle Judging
Josie Litwiller - FFA Media/Marketing Specialist
Tuesday, April 17, 2018
On Tuesday, March 20th, the Olympia FFA Dairy Cattle Judging team drove to three farms near Tremont where they judged a total of 7 classes of dairy cattle for
the Section 9 FFA Career Development Event. The team consisted of Josh Kindred,
Cody Gibson, Chloe Hilt, Ryleigh Hilt, Alyssa Casey, Garrett Smith, Bailey
Rogers, Josie Litwiller, Lane Schweigert, and Ethan Davis. The team placed 2nd overall and Cody Gibson had the highest individual score overall. Ethan Davis also placed in the top 10 individually. These FFAmembers had to be very knowledgeable about cattle and they had to be dedicated because the day was very windy and cold. Also, all of the judges had a great time judging. Cody Gibson stated, "It was a new experience for me and I wish I would have done it in previous years because it was really fun and I gained a lot of knowledge from it." Overall this day was very successful for everyone and everyone is looking forward to next year where they hope to improve.