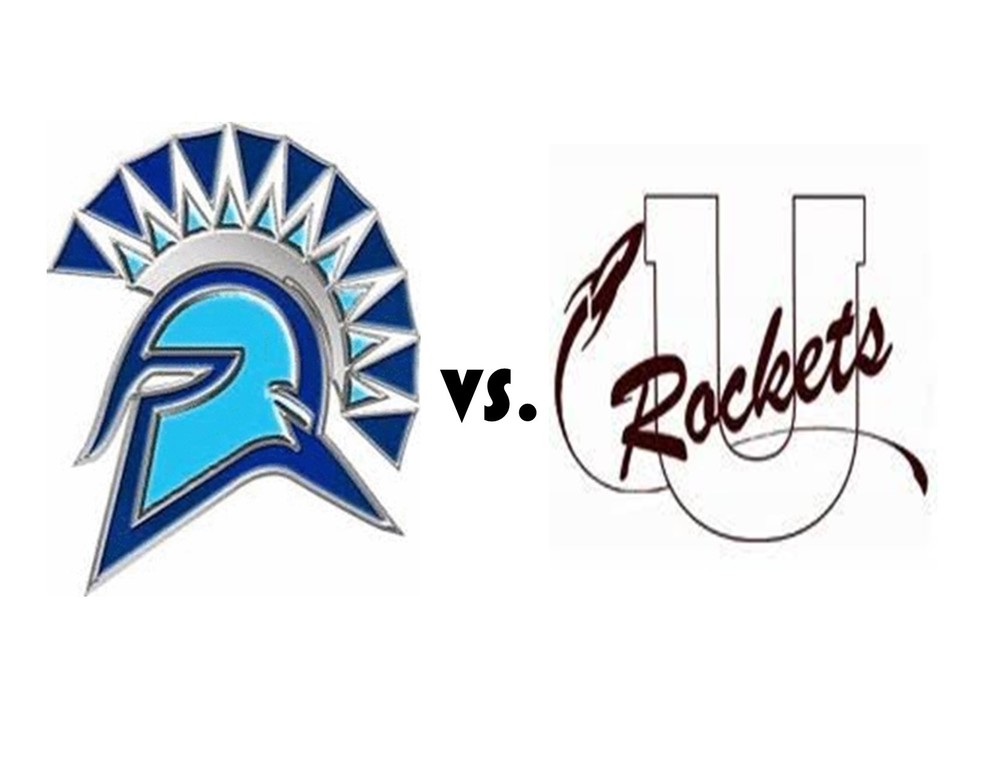 Spartans vs. Rockets This Saturday!
kim logsdon
Wednesday, September 19, 2018
Olympia Spartans vs. Tolono Unity Rockets
2018 High School Games at Memorial Stadium – Champaign – Sat. Sept. 22nd
Game Times
10:00am - Peoria Notre Dame vs. Centennial
1:00pm – Olympia vs. Unity
4:00pm – Bloomington vs. Urbana
7:00pm – St. Thomas More vs. Rantoul
Tickets and Spectator Entrance
Tickets will be sold by each home institution. Tickets will be $5.00. Children that can be carried in and Senior Citizens will be free. For the first and third games, tickets will be sold outside gates, 10, 12 and 14. For the second and fourth games, tickets will be sold outside gates 20, 22 and 24.
All seating will be in the West Main Stands. ADA seating is available in the south horseshoe.
Fan Parking
Free parking is available in the quadrants of the State Farm Center as well as in the E-14 (Lot 32/33) parking lot located at the corner of Frist and Kirby. Grange Grove will also be available for tailgating weather permitting. No vehicles are allowed in Grange Grove.
Prohibited Items
Book bags will not be allowed in Memorial Stadium. Purses must be smaller than 8 ½ x 11 and are subject to search. For these games strollers, umbrellas, and seat cushions will be allowed in.
Street Closures
Kirby Avenue between First Street and Fourth Street will be closed all day on Saturday. No one will have access to this street except medical personnel.